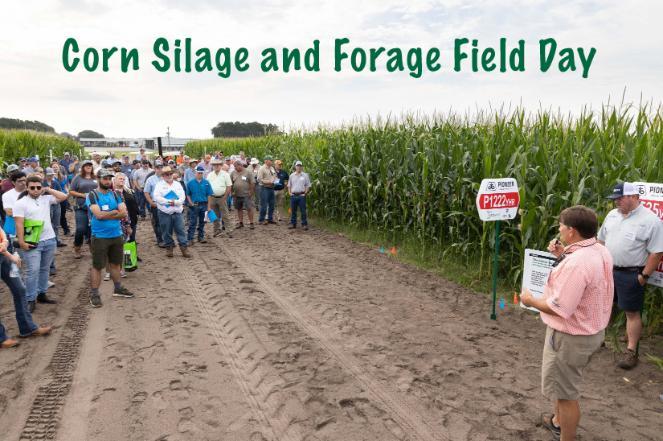 The Corn Silage and Forage Field Day is an event organized by UF and UGA Tifton Forage teams focusing on silage production. Each year, the field day brings together dairy producers, beef producers, forage growers, allied forage industries, and Extension faculty to explore new materials and technologies for corn and sorghum production. The field day includes tours of the hybrid trials, educational talks on silage production, and a trade show connecting producers and industry partners. The field days is normally hosted at the end of May or the beginning of June in Florida and Georgia, in alternate years.
The next field day in Florida will be held in May 2024
---

The UF/IFAS Silage Hybrid Trial is a partnership between UF/IFAS Animal Sciences and Agronomy with the UGA Variety Testing Program and multiple seed companies to evaluate the productivity and nutritive value of forage crops in Florida and Georgia. The data generated by the program is used by farmers in both states in decision-making for seed selection. Since 2008, the Silage Hybrid Trial has tested over 600 hybrids of corn and sorghum, partnering with more than 50 companies and seed brands. The trials are open to any company marketing corn, sorghum, sorghum x Sudan, and millet hybrids in Florida and Georgia.
UF Silage Hybrid Decision Tool
The result summary reports from the hybrid trials were previously stored in Excel and pdf files, but now can be easily accessed on the new UF Silage Decision Tool. The tool is a decision support instrument to help farmers choose between a myriad of corn, forage sorghum, and sorghum x sudan hybrids that have been tested by UF/IFAS Agronomy and Animal Science faculty since 2008.