Corn Silage and Forage Field Day
The field day features presentations and focuses on corn silage and forage production in the livestock industry. 2021 Field Day information will be coming soon!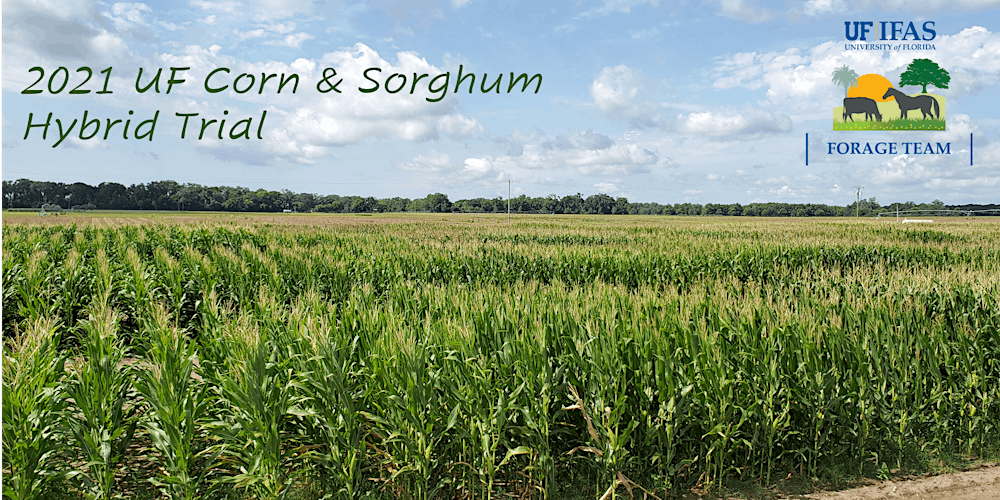 We are now receiving entries for the 2021 UF/IFAS Corn and Sorghum silage hybrid trial at the Plant Science Research and Education Unit in Citra, Florida. This project is a long-term partnership with the University of Georgia – Tifton, and with multiple companies, and has generated a great impact on our dairy production. As traditionally, we will have two cropping seasons – spring and summer planting.
The cost per variety, per planting, is $300. Please, fill the table on the 2021 Corn and Sorghum Silage Hybrid Trial Entry Form with information for each entry, and email the completed form to Dr. Marcelo Wallau at mwallau@ufl.edu to enter. You can also fill in the required information through the Eventbrite registration.
Payment can be easily done via credit card through his link: 2021 UF Corn and Sorghum Hybrid Trials payment www.eventbrite.com
We need 2.5 lbs. of seeds of each hybrid for each planting (5 lbs for both plantings) by March 5th. The target planting date for spring Corn is the second week of March, and Sorghum is the first week of April.
Seeds can be sent to:
Marcelo Wallau
3105 McCarty Hall B
PO Box 110500
Gainesville, FL, 32611