Dr. Chad Carr
Professor —
State Extension Meat Specialist
Chad Carr grew up in Bethpage, TN, 30 miles north of Nashville on a diversified livestock operation which included purebred Hampshire hogs and commercial beef cattle production. Chad received his Bachelor's and Master's degrees in Animal Science at Oklahoma State University and his Ph.D. in Animal Science at the University of Missouri, with both advanced degrees having specialization in the discipline of meat science. Chad, his wife Cathy and daughter Ella live in Micanopy.
Programs
Research

Research Summary

Dr. Carr's role as State Meat Extension Specialist includes developing and implementing extension education to ensure the safety and wholesomeness of muscle foods and to improve the production, utilization, value, and sustainability of muscle foods. Additionally, he develops and administers youth programming in meat-animal agriculture, to develop responsible and productive youth to secure the future of our industry.

The primary goal of his research program is to produce well-trained graduate students who can go on to be leaders in our industry or academia. His primary research interest is to take questions directly from industry professionals and apply them in a controlled research setting. The focus of Dr. Carr's research program has been to determine the impact of the utilization of low cost by-product feedstuffs on growth and carcass merit of red meat animals and determine antemortem/pre-harvest management strategies to improve red meat animal well-being and value

Teaching

Dr. Carr's teaching role includes instructing ANS 2002 The Meat We Eat in the spring and fall semester, co-instructing ANS 3613L Live Animal and Carcass Evaluation in the spring semester, coordinating or instructing ANS 4615 Meat Selection and Grading in the fall semester, and coordinating ANS 4604C Live Animal Evaluation in the fall semester. Teaching responsibilities also include coordinating both the Intercollegiate Meat Judging Team, the Intercollegiate Livestock Judging Team, the Intercollegiate Meat Animal Evaluation Team, and mentoring graduate students.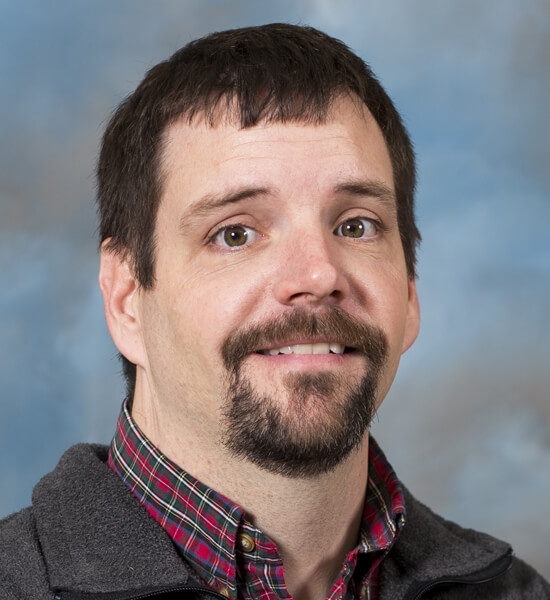 Contact
PO Box 110910
Gainesville, FL 32611
352-392-2454
2250 Shealy Dr.
Gainesville, FL 32611
chadcarr@ufl.edu
Education

Education:

May, 2006
Ph.D., Animal Science-Emphasis Meat Science,
University of Missouri, Columbia, MO
August, 2004
M.S., Animal Science-Emphasis Meat Science, Oklahoma State University, Stillwater, OK
May, 2001
B.S., Animal Science, Oklahoma State University, Stillwater, OK

Academic Positions Since Final Degree:

2007 - Present
Assistant Professor , University of Florida, Gainesville, FL

1993 - 1999
Post-Doctoral Teaching Associate, University of Missouri, Columbia, MO


Publications
Professional Service and Awards

Professional Memberships

American Society of Animal Science
Intercollegiate Meat Judging Coaches Association
American Meat Science Association
National Cattlemen's Beef Association
Gamma Sigma Delta
Florida Cattlemen's Association