Dr. Corwin D. Nelson, Ph.D.
Associate Professor — Physiology, Immunology, and Endocrinology
Dr. Nelson earned his B.S. in Biochemistry from the University of Minnesota-Duluth, and his Ph.D. in Biochemistry and Immunobiology from Iowa State University. Dr. Nelson holds research and teaching appointments in the Department of Animal Sciences. He specializes in vitamin nutrition and physiology of cattle. Much of his research focuses on the role of vitamin D in immunity as it applies to health and productivity of cattle. His teaching interests include sustainable cattle systems, physiology, vitamins and endocrinology.
Programs
Research

Research Summary:

The overall goal of Dr. Nelson's research is to improve the sustainability of livestock production through maximizing livestock health and production. His broad interests include the discovery of genetic, management, and nutrition factors that can be used to improve the sustainability of livestock systems. Dr. Nelson's research primarily concentrates on the nutrition and physiology of vitamin D in cattle. Discoveries by his laboratory have led to better knowledge of how vitamin D works in the bovine immune system. For example, studies with an experimental model of mastitis in dairy cattle have revealed that the vitamin D pathway is activated in the udder in response to bacterial infection and ultimately functions to improve resistance to bacterial infection (Nelson 2010 and Lippolis 2011). Vitamin D also increases the expression of multiple b-defensin genes in bovine monocytes (Merriman 2015) and modulates the mammary immunity of dairy cows (Merriman 2017 and Merriman 2018). Research from his laboratory also has led to better knowledge of vitamin D nutrition of beef and dairy cattle (Nelson 2016 and Poindexter 2020).

The actions of vitamin D in immunity and overall health and production of cattle, however, are only partially understood which limits efforts to optimize vitamin D nutrition. Therefore, primary efforts of Dr. Nelson's research are to 1) identify targets of the vitamin D hormone and the physiological significance of those targets in the immune system, and 2) identify the genetic, epigenetic and environmental (i.e. nutritional and pathogen) influences on vitamin D metabolism and the molecular basis of those influences. This research is carried out using molecular and physiological approaches primarily in cattle with an emphasis on addressing the issue of mastitis in dairy cattle. This research ultimately serves to benefit the livestock industry, ensure adequate food supply, and advance human health through increasing basic knowledge of animal physiology.

Teaching

Courses

ANS 4932 Discovery of Sustainable Cattle Systems: Key objectives of this course are to provide undergraduate students an overview of key sustainability issues within cattle production systems and experiential learning opportunities through hands-on farm work and farm tours. Key outcomes should be that students are knowledgeable about the environmental, economic, and societal factors that determine the sustainability and, ultimately, that students can make informed and meaningful contributions to increasing the sustainability of livestock production.

ANS 6449 Vitamins: This course provides graduate students with an overview of nutrition and physiology of vitamins in livestock. Each vitamin is discussed from discovery to molecular mechanism with implications for the nutrition and production of animals. Emphasis is placed on the vitamins that are most often limiting in the diets of forage consuming species along with implications of animal-sourced foods in meeting human vitamin requirements.

ANS 6704 & ANS 6767 Endocrinology: The focus of this course is to provide graduate students with an understanding of endocrine systems from a molecular to whole animal level in relation to food-animal production. Topics include; key concepts and mechanisms of hormones and hormone receptors, signaling loops, whole animal systems (i.e., HPA, HPT, HPG axes), and integration of systems as they relate to growth, energy balance, and reproduction. Advanced Endocrinology, ANS 6767, is designed for upper-level graduate students seeking an in-depth study of endocrinology. Many of the topics are the same but include in-depth paper discussions of endocrine classics and current advances in endocrinology.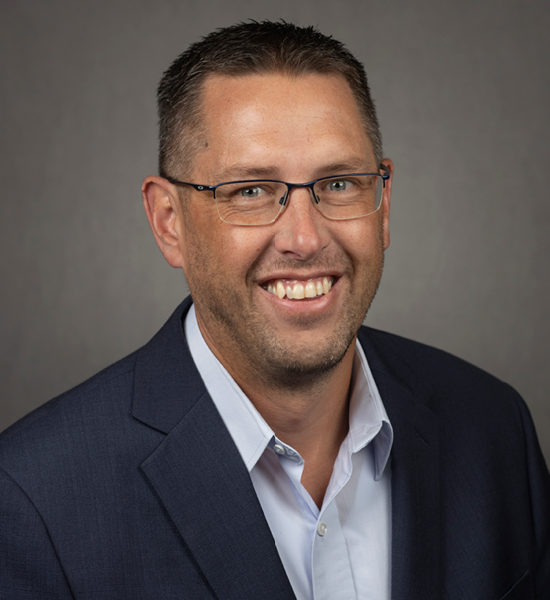 Contact
PO Box 110910
Gainesville, FL 32611
352-294-6993
2250 Shealy Dr.
Gainesville, FL 32611
cdnelson@ufl.edu
Education

Education:

August, 2010, Ph.D., (Biochemistry and Immunobiology), Iowa State University, Ames, IA
May, 2006, B.S., (Biochemistry and Molecular Biology), University of Minnesota Duluth, Duluth, MN

Academic Positions Since Final Degree:

June, 2013-present, Assistant Professor of Physiology, Department of Animal Sciences, Univeristy of Florida, Gainesville, FL
June, 2010-May,2013, Postdoc, Department of Biochemistry, University of Wisconsin, Madison, WI

Professional Service and Awards

Awards and Honors

2nd Place, Graduate Student Paper Competition, Ph.D. Oral Division, American Dairy Science Association Midwest Branch - American Society of Animal Science Midwestern Section, March.
National Dairy Leadership Scholarship, National Milk Producers Federation, July 2009.
Outstanding Teaching Assistant, Department of Biochemistry, Biophysics and Molecular Biology, Iowa State University, May 2009.
Miller Fellowship, Iowa State University, September 2006
Outstanding Undergraduate Teaching Assistant, Department of Chemistry and Biochemistry, University of Minnesota - Duluth, May 2006.
Department of Chemistry and Biochemistry Honors, Department of Chemistry and Biochemistry, University of Minnesota - Duluth, May 2006.
Outstanding Undergraduate Research, Department of Biochemistry and Molecular Biology, University of Minnesota Medical School - Duluth, May 2006
Swenson Scholarship, Department of Chemistry and Biochemistry, University of Minnesota - Duluth, September 2005.

Professional Memberships

American Association of Immunologists
American Dairy Science Association
American Society of Nutrition
National Mastitis Council