Dr. Todd Thrift
Associate Professor — Cow - Calf Management
Beef Cattle Nutrition, and Stocker
Feedlot Management
Dr. Todd Thrift received his B.S at the University of Kentucky in Animal Science, an M.S. at Oklahoma State University in Ruminant Nutrition, and a Ph.D. at Texas A&M University in Physiology of Reproduction. Dr. Thrift has been with the University of Florida's Department of Animal Science in a 70% teaching, 30% extension position in Beef Cattle Management. His teaching appointment has him teaching Cow - Calf Management, Beef Cattle Nutrition, and Stocker - Feedlot Management. His extension appointment has him focusing as a Beef Quality Assurance Coordinator and with the National Animal I.D. Prior to coming to the University of Florida; Dr. Thrift worked for Texas A&M University, as a beef cattle specialist for five years.
Programs
Teaching

Area of Speciality; Beef - cow Management

Dr. Todd Thrift teaches a number of courses targeting beef - cow management, management practicum, stocker and feedlot, animal nutrition and introduces students to animal sciences with Introductory to Animal Sciences.

Courses Taught

ANS 3404C – Food Animal Nutrition & Feeding, Spring 3cr
ANS 3006C – Introduction to Animal Science, Summer C 4cr
ANS 4245C – Beef Background & Feedlot Management, Spring 2cr
ANS 3246 – Beef Production Practicum, Fall 2cr, Spring 2cr
ANS 4243C – Beef Cow-Calf Management, Fall 3cr

Extension

Area of Speciality: Cow - calf Management in Florida

Dr. Thrift's extension responsibilities focus on applied cow - calf management in Florida. Specific areas of work involve, beef quality assurance, beef cattle breeding, nutrition, and reproduction, and utilization of Bos indicus genetics.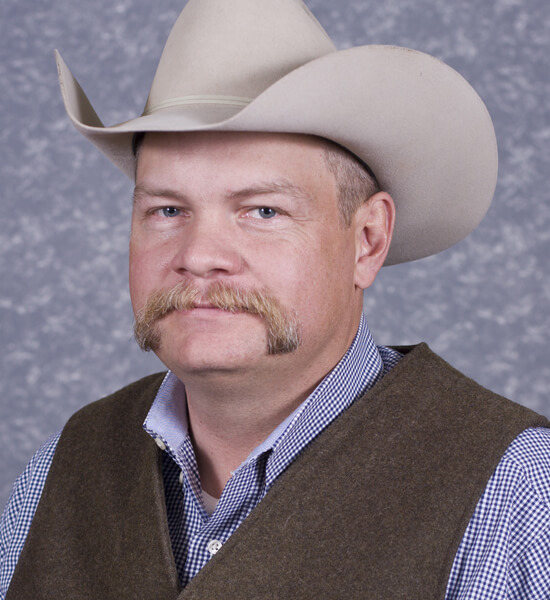 Contact
PO Box 110910
Gainesville, FL 32611
352-392-8597

Physical Address:
2250 Shealy Dr.
Room 210C-B, 459
Gainesville, FL 32611
tathrift@ufl.edu
Education

Education

1997 Ph.D., Texas A&M University, Physiology of Reproduction
1994 M.S., Oklahoma State University, Ruminant Nutrition
1991 B.S.A., University of Kentucky, Animal Science

Publications

TBA - Publications (Google Scholar)

Professional Service and Awards